"A walk in nature, walks the soul back home."
– Mary Davis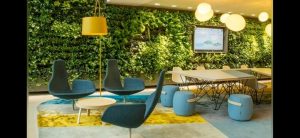 Humans have an innate connection to nature that holds the key to our aesthetic, intellectual, cognitive and even spiritual satisfaction.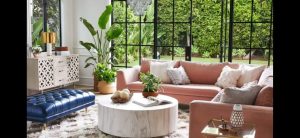 Surround yourself with bountiful of Nature to fight off the Corona blues. The insurmountable issues of depression, feeling of isolation, stress and fear in this lockdown period will vanish owing to greener settings of your home that will most certainly rejuvenates and inspire you for sustainable wellness.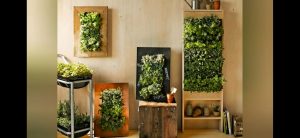 Architects and designers have control over our built environment; by changing the way we design. The answer lies in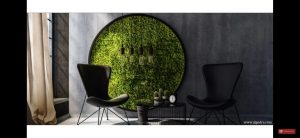 BIOPHILIC INTERIORS – spaces that reconnect us with nature.
Biophilia is the inherent human inclination to affiliate with nature.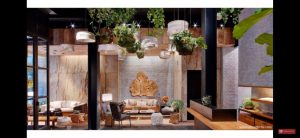 Design that connects us to nature is proven to inspire us, boost our productivity and even contribute to a stronger sense of well-being.
Post pandemic, it's more essential than ever.
BENEFITS OF BIOPHILIC INTERIORS: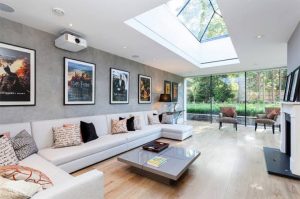 Spending time in contact with nature has been proven to affect our bodies and minds in many ways.
1. Natural light supplies our bodies with vitamin D. This can be taken into account with the use of Skylights, larger openings to install bigger glass windows, glass blocks for ingress of ample amount of light. Lighter window treatments will pave way and not block the Sunlight.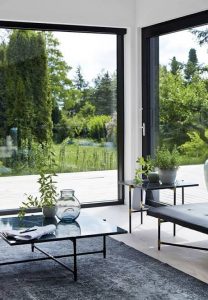 2. Exposure to nature decreases anxiety and increases memory. This can be achieved by large glass opening towards your garden area, lush green lawns planted with trees and variety of flowers.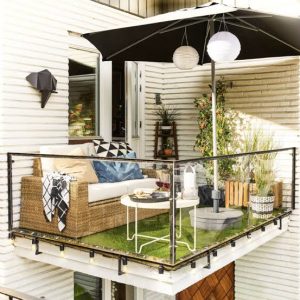 3. Spending time in nature improves creativity and problem solving. Arrange a comfortable seating arrangement in your balconies. Light rattan furniture can be handy. Garden furniture for your front lawns, backyards or terrace gardens.Sit,relax and be creative here.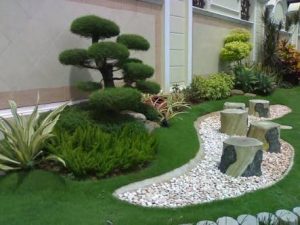 4. Nature acts as a mood booster and — since natural landscapes are compelling to our senses — they can effectively distract us from negative thoughts.
Few recommendations include snake plants, peace Lilly, alovera, bamboo plants, ferns, grape ivy, flamingo flower, areca palm, money plant, green spider plant ,bonsai etc.
5. Observing nature makes us feel part of something bigger, prominent with a positive perspective.Create Vertical gardens, arrange pots, hanging baskets , planters, creepers, artificial glass with decorative plants. It will enhance your interiors as well as your mood.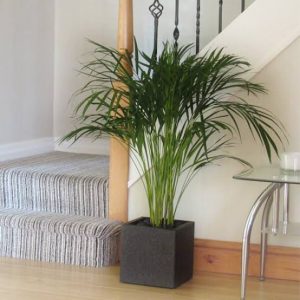 6. Certain plants act as natural air purifiers for example Areca palm is a natural cooler that removes xylene and toluene from our surroundings.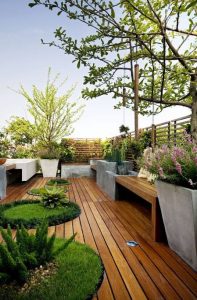 7. Stimulate a Visual Connection with Nature by bringing elements of nature inside your living systems. It can be a window with a sea view, potted plants, flower beds, courtyard gardens, green walls and green roofs.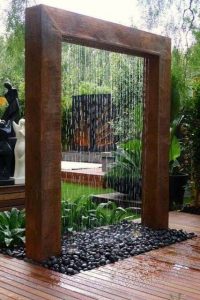 8. One can feel the breeze and rippling sounds of river by having indoor fountains, waterfalls and a pond blending with your garden area. Aquariums or water Lilly pools for the gentle sway.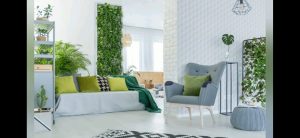 9. A visual treat of greenery can also be replicated in form of wall papers, color coordination of cushions, flower designs on your bedspreads, glass house type of kitchen design, making tree houses in your backyard for kids fun space etc.
These are just some of the findings and suggestions that connect health with nature.
Interior design and Landscape architecture cannot treat illnesses, but it can take inspiration from Nature to blend colours,textures, space and create an engaging environment for our sustainable wellness.
Concept idea by:
Ar. Manish Kainth
Delhi based leading Architect and Interior designer.
9810028893
Written by:
Ar. Rachna Tiwari
IITP based Architect and Consultant.
trachna.tiwari1411@gmail.com