Ergonomics discipline will entail the working Environment.*
Work will win.
Workers will rise and shine.
Workstations will demand alter design.
Ergonomics aims to achieve a workplace design that provides a safe and comfortable environment to have a profound impact on the productivity of workers.
Post pandemic and after the lockdown relief, it's imperative to get our workplace ready to deal with global Covid-19.
The opportunity ahead of us is to make the office even better than it was before the crisis.
The work is already in progress following the norms of WHO and many Health organizations are reaching out to achieve it.
However, for long term success all sections of our society must play a responsible role to help to stop the spread of this disease.
Thanks to space and cost constraints, efficiency in workplace design is a hot subject and it's going to get hotter.
The upward trend in efficiencies continues with open plan offices, hot desking, break-out areas, phone booths, sleeping pods and so on. Many banks and IT companies have standardized office spaces to provide only 65 to 70 sft per person, a big move away from when architects design standard recommended offices with 100 to 120 sft per person.
Did we squeeze in too many people in offices to achieve efficiencies?
HERE IS HOW WE CAN REDESIGN OUR WORPLACE FOR BETTER FUTURE: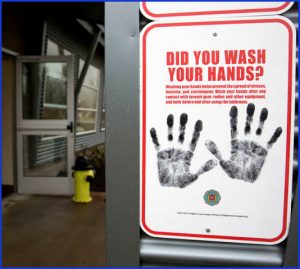 1.Every area in every office needs sanitizing hand rub dispensers in prominent places around the workplace. A constant check to refill dispensers and check on workers using them sincerely will be predominant.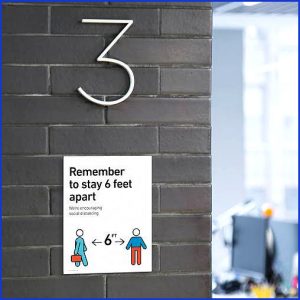 2. Creating a social distancing Floor graphics plan will help staff and clients visualise the distance.
Wayfinding signs can ensure the safe flow of foot traffic to mitigate the risk of cross-contamination.
3. Designing a well equipped medical room or area where someone who is feeling unwell or has symptoms can be safely isolated, will be a boon.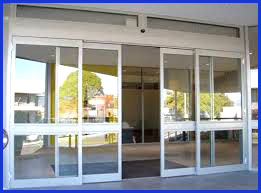 4. A touch less system that incorporates automatic door openers have to be essentially installed extensively.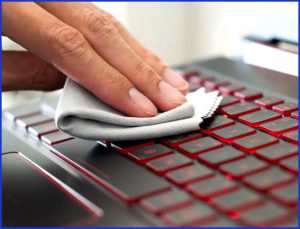 5. One needs to refrain from the use of textured surfaces as it will become difficult to maintain. Use of self sanitizing films on table tops,chairs, walls, doors etc are recommended instead.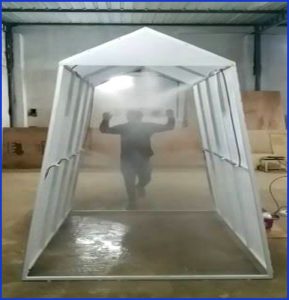 6. Sanitation tunnels and mist sprays may be installed to sanitize every person entering a building.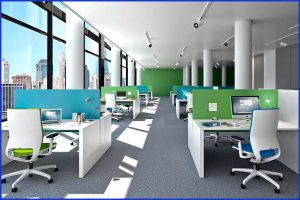 7. Creative partitioning will be required to provide safe separation without sacrificing community- Keeping workstations at a distance or using cleanable side and front screens to worstations above desk height.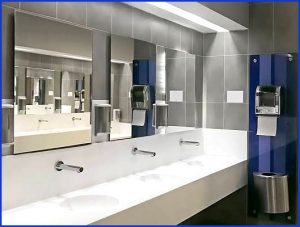 8. Rest rooms must have hands fee or automated fixtures. Most germ prone area needs special attention while designing lavatories.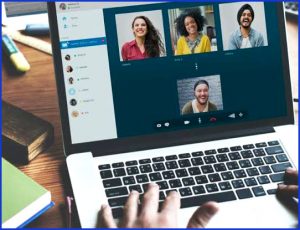 9. Having webinars, virtual meetings will be observed in coming years . This will be the 'new normal' to be followed at offices and other business dealings.
10. Redesigning Air-conditioning for office buildings may require major re-engineering to avoid the risk of community infection.
Floor or zone-wise separation of the air distribution system will be the norm in future building designs.
Similarly, HEPA (High-efficiency Particulate Air) filters incorporated with high-energy ultra-violet light units to kill bacteria and viruses may become a standard feature. Air changes per hour may have to be increased to ensure higher levels of cleanliness.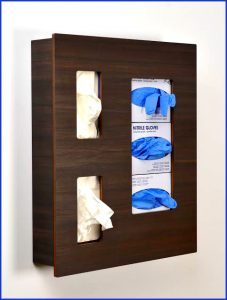 11. Similar to what is being Incorporated in hospitals, even Offices may need to incorporate disinfection infrastructure. This can be achieved by easy to clean and disinfect floor finishes, furniture, curtains, and door handles. Redressal of microbiological transmission through droplets, physical proximity and airborne transmissions would need to be addressed in the design.
Additionally, quarantine rooms, oxygen supplies, mask stations may be a reality than a part of a sci-fi office architecture.
The best workplaces are designed for the people and around the people creating an atmosphere that is conducive to reinvent a post Covid-19 world.
Concept by:
Ar.Manish Kainth
Delhi based leading Architect and Interior designer.
Contact# 9810028893
Compiled by:
Ar.Rachna Tiwari
Architect and Consultant
trachna.tiwari1411@gmail.com